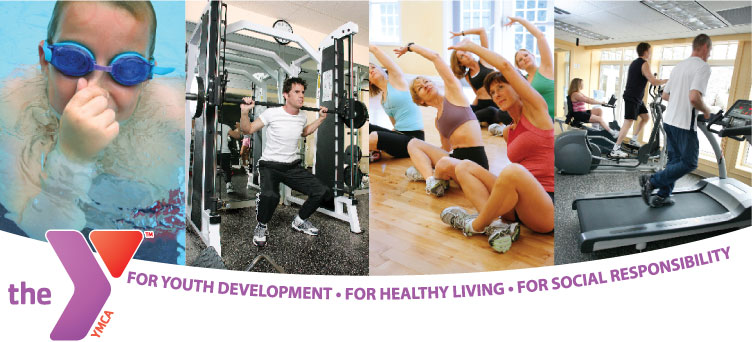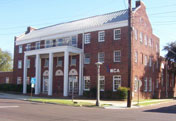 Frank P. Phillips
YMCA-Downtown
602 Second Avenue North
Columbus, MS 39701
Phone (662) 328-7696
Fax (662) 328-9476
bbigelow@columbus-ymca.com
Hours of Operation
Monday-Friday 5am to 9pm
Saturday 8am to 5pm
Closed Sunday


Frank P. Phillips YMCA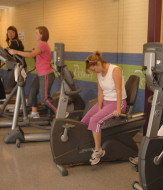 The Frank P. Phillips YMCA has been serving the people of Lowndes County for over 75 years from its location on Second Avenue North. With a mission of serving families, children and communities, the Downtown YMCA provides health and fitness programs as an integral part of its services.
Programs are offered throughout the year for youth and adults. All are welcome at their neighborhood YMCA regardless of age, physical ability or income. Traditional sports programs are important, but our YMCA also offers non-sports activities such as art and drama.
Aquatics have always been a major focus of the YMCA and our covered and heated pool at the main facility is open most of each day for water aerobics, lap swim and senior exercise.
The main branch YMCA has the most modern and up to date fitness equipment on the market in our open and accessible fitness area. A fully trained staff is available to assist with your fitness goals.
---
Land & Water Fitness Class Descriptions
Belly Ache Class/DISCO ABS*
The Belly Ache class is an intense 15 minute class that incorporates a series of exercises emphasizing all angles of the abdominals whereas the DISCO ABS is a full 25minutes of exercises to focus on the back and abdominals and of course performed to Disco music!


Collums Senior Class
This is a free exercise program offered to the public. It was started by Mr. Curtis Collums who served the community for more than a decade. A long time participant has now taken over the instruction where participants are taken through a series of exercises both on and off of a chair.


Circuit Step
Circuit Step is a combination class of both step and muscle strengthening exercises that use a variety of fitness tools. i.e. dumbbells, bands, and mats. It's an excellent approach to get both cardiovascular and muscle strengthening all in one.


Dance Step
Dance Step is for the stepper who enjoys getting a cardio with choreography. Not only does it keep the body moving, but keeps the mind sharp as well. The class will devote 15-20 minutes to floor work and stretching.


Pilates Fitness Classes
This is a low intense, low impact fitness exercise that focuses on core strength, balance and flexibility. Specific breathing techniques are taught in correlation with the exercises. It is designed to follow a certain order of exercises using several repetitions. When executed properly, excellent results in overall body conditioning are noticed.


Senior Stretch Classes
This is a low intense, low impact fitness exercise that focuses on core strength, balance and flexibility. Specific breathing techniques are taught in correlation with the exercises. It is designed to follow a certain order of exercises using several repetitions. When executed properly, excellent results in overall body conditioning are noticed. Anyone can come to the class but it is designed and will go at a seniors' pace.


Silver Sneakers® MSROM
The MSROM class focuses on a variety of exercises designed to increase muscular strength, range of movement and activities for daily living.  Hand-held weights, elastic tubing with handles, and a Silver Sneakers® ball are all used for resistance, and a chair is used for seated and/or standing support. Silver Sneakers is a program offered by Humana in affiliation with the Frank P. Phillips YMCA.


SPINNING® Indoor Cycling/TEEN SPINNING®
This is an intense cardiovascular exercise that will strengthen both the heart & lungs. We have 13 SPINNING® Indoor Cycling Bikes in which an instructor takes the class through a varying degree of cardio levels. Flat roads, up hills, through 'mud' and sprinting are just a few of the things to expect. Although it's intense, anyone can come to a class just be sure to inform the instructor if you're new to class. It's a class that takes a few times to determine whether or not it is for you. TEEN SPINNING is for teenagers ages 13-18 only.


Super Tone/Super Tone: Cardio Kick/Slow Movement/Sport Conditioning Classes
This is a medium to high intense, low impact fitness exercise that takes you through a series of muscle strengthening exercises. It targets both upper & lower muscle groups as well as the abdominals. An instructor will use a variety of equipment to help reach these goals: dumbbells, exercise balls, and bands. Slow Movement will follow the same guidelines but at a slower more in-depth intensity. Cardio Kick will use a variety of boxing and kick boxing moves.


Total Body
A total body workout that consists of three segments of basic step, intermixed with body sculpting in between each segment. The class is designed to keep the heart rate up throughout the class while developing muscle strength. The class will end with an abdominal and stretch segment.


Water Aerobic Classes
These classes are offered for all populations, the beginner, the intermediate, the advanced and the senior members. Most of the classes are held in the shallow end and are perfect for the new exerciser or those with limitations because of the low-intense, low-impact nature. The weight of the water provides muscle strengthening and cardiovascular qualities, while the buoyancy offers a light weightiness.


Yoga Fitness Classes
Yoga is not only about stretching, but truly about creating balance in the body through developing both strength and flexibility. This is done through the performance of poses or postures, each of which has specific physical benefits. The poses can be done quickly in succession, creating heat in the body through movement or more slowly to increase stamina and to perfect the alignment of the pose. The poses are a constant, but the approach to them varies depending on the tradition in which the teacher has been trained.


ZUMBA®
The Zumba® program fuses hypnotic Latin rhythms and easy-to-follow moves to create a one-of-a-kind fitness program that will blow you away. Our goal is simple: We want you to want to work out, to love working out, and to get hooked. Zumba® Fanatics achieve long-term benefits while experiencing an absolute blast in one exciting hour of calorie-burning, body-energizing, awe-inspiring movements meant to engage and captivate for life!


PLEASE NOTE: We reserve the right to cancel a class based on lack of attendance. This allows for opportunity for new classes!

Thank you, Melissa Parsons

---
Swimming Classes Breakdown
Pre-School
The child must be three years of age to be in this class.


Minnow
This class if for beginners. The child must have been in the first grade to be in this class. The age can be from 6 to 16.


Progressive
Fish
Can swim 25 yards using the front craw. They will learn to do the back crawl.

Flying Fish
Can swim 50 yards using the front crawl and swim 25 yards using the back crawl. They will learn to do the breast-stroke.

Shark
Can swim 100 yards front crawl, swim 50 using the back crawl and 25 yards using the breast-stroke. They will learn the butterfly stroke.

Adult
This class is for adults from 17 years old and up.

Lifeguard
1.) You must be 15 years of age on the day the life guard class starts. You must be able to swim 300 yards continuously, using these strokes in the following order:
The front crawl and breast-stroke and the strokes of your choice.

2.) You must swim 20 yards, surface dive to 8 feet, retrieve a 10-pound brick, return to the surface, swim 20 yards back to the starting point, and exit the pool under a set time frame.

3.) Tread water for 3 min.
---