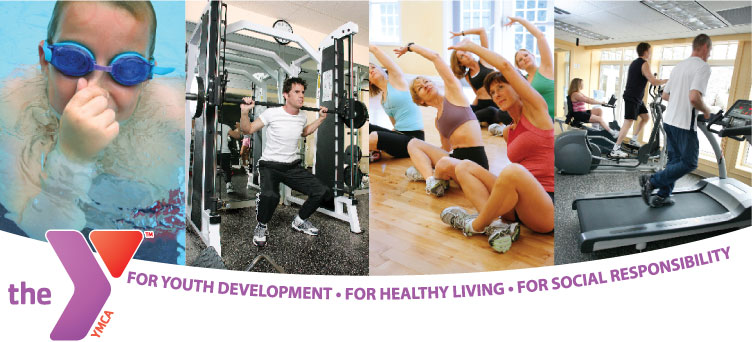 About Us
The YMCA of Columbus has been building strong kids, strong families and strong communities through quality programs, positive role models and opportunities to meet the need of others for over 75 years. Today we serve over 7000 facility members of all ages, races, religions, abilities, and financial circumstances with four unique branches and one off-site camp location.
Our Mission
To put Christian principles into practice through programs that build healthy spirit, mind & body for all.
Recent Updates
[10/01/2009] We are currently upgrading our website. Stay tuned for more information! More
About the Y - The Y Way!
The YMCA is a membership organization-an association of people who come together for the common good. YMCAs have been at the heart of community life in neighborhoods and towns across the nation for over 150 years. Today, Ys work to meet the health and social service needs of 17.9 million men, women and children, making it the second largest not-for-profit community service organization in America. Around the world, the YMCA movement has grown into a fellowship of 30 million people involved in Ys in 122 countries.
A volunteer board sets policy for its executive, who manages the operation with staff and volunteer leaders. Ys meets local community needs through organized activities called programs. YMCA programs are a unique way to develop values and behavior that are consistent with our four core values: caring, honesty, respect and responsibility.
As longtime leaders in community-based wellness, Ys provide fitness areas for individual workouts and aerobics classes for group exercise, pools for water exercise and to teach swim lessons and gyms for sports programming. In its own way, every Y nurtures the healthy development of children and teens, strengthens families and makes its community a healthier, safer, better place to live.
When you're a member of the YMCA...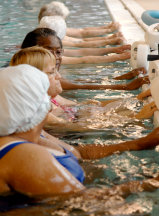 You're a part of a non-profit organization with a vision of building strong kids, strong families and strong communities.
You're a member of a community that welcomes and embraces people of all abilities, incomes, races and religions.
You belong to an association that offers financial aid to people who can't pay the full membership or program fees.
You know that the programs and services are offered as a way to fulfill the YMCA mission - not as a way to create corporate profits.
You're surrounded by people who care more about values like honesty and respect than what you're wearing or what you look like.
You're as likely to hear the voices of preschoolers as you are the laughter of older adults and the conversations of teens.
You can enhance your life through high-quality activities and programs that focus on you as a whole person - in spirit, mind and body.
You're encouraged to put the Y mission into action by sharing your time, talent and treasure as a volunteer or donor.
You have fun!